Lake County, Illinois Workers' Compensation Attorney
A workplace injury may leave you feeling worried and overwhelmed. Not only are you dealing with medical costs for treatment, but you also may not be able to work and earn income to pay your bills. The workers' compensation process in Illinois can be complex and confusing. Hiring a Waukegan workers' compensation attorney with experience and skill is the best thing you can do.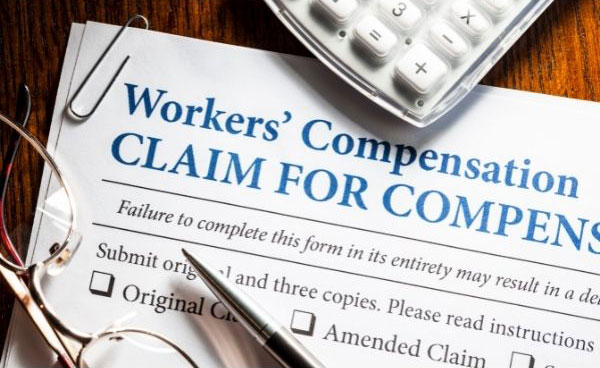 Sudden injuries are not the only type of workplace accident or illness covered by workers' comp benefits. After your injury, you probably have many questions about what to do, what steps to take, and what challenges you will face. The Law Offices of Richard S. Kopsick are dedicated to helping workers like you recover the benefits and compensation they deserve.  
What Is Workers' Compensation?
Workers' compensation is a program available to employees injured on the job. The state-mandated program benefits an employee regardless of who or what caused their workplace injury or illness. 
All injuries caused (wholly or partly) by the employee's work are covered under the Illinois Workers' Compensation Act. This includes pre-existing conditions made worse by the employee's job tasks and injuries sustained outside of work that are job-related. Employers provide workers compensation insurance for their workers. 
There are some injuries not covered by the act. They include:
Injuries that are self-inflicted or sustained in a fight
Harm suffered while an employee was not at work
If an employee is hurt while committing a crime
Any hurt that occurs when an employee violates company policy
Note: An employee's workers' compensation benefits are not taxable as income.
What Injuries Are Covered By Workers' Compensation?
Injuries resulting directly from a work-related accident are the most common. This is called a specific incident. In addition, injuries, where work is a contributing factor, are also covered by the Illinois Workers' Compensation Act.
Other covered injuries include aggravated pre-existing conditions, carpal tunnel syndrome, repetitive stress injuries, weakened condition, and subsequent conditions.
What Is an Employer Required To Do for Injured Employees?
Employers must follow specific steps quickly and entirely after learning of a workplace accident. First, they must provide all needed medical care immediately after the incident and during the beginning stages of recovery. The employer must submit Form 45 (Employer's First Notice of Injury) to the Illinois Workers' Compensation Commission. Notifying the employer's insurance company is next. And finally, if an employee needs to miss more than three days of work due to the injury, an employer must start paying temporary total disability (TTD).
Employers must report all fatal accidents within two workdays. Non-fatal injuries are reported within a month. An employer who cannot begin paying TTD on time to the injured employee must provide the employee with a written explanation and ask for any extra information they require.
If Employers Don't Follow These Guidelines, What Happens?
An employer must supply medical care and compensation for a hurt worker. A $25,000 per day fine is possible for employers who don't follow Illinois law. Employers can face felony charges and a max of three years in jail for deliberate negligence or a failure to provide workers' comp coverage.
Until the situation resolves, employers who are negligent or fail to purchase workers' compensation insurance face punishment with stop-work orders. Further, employers who fail to carry workers' compensation insurance are not protected by the Illinois Workers' Compensation Act. This means an injured employee may file suit against them in civil court.
What Is an Injured Employee Required To Do in Order To Get Workers' Compensation?
Just as there are specific steps an employer must follow in the event a worker is injured at work or suffers occupational diseases, the injured worker must do the following to receive workers' compensation: 
Seek medical treatment after the injury occurs.
Follow medical providers' instructions to heal entirely and return to work. Employees can lose benefits if they don't get medical attention or take actions that worsen their condition.  
Doctors must know the injury is work-related. This informs them that the employer is covering the medical bills.
Supply the doctor's or hospital's name to their employer and keep them up-to-date if the employee switches providers.  
The employee must also prove a copy of their related medical records to their employer. However, they do not have to grant anyone access to their doctor or records.   
If the employer does not receive the required medical information, they do not have to provide benefits. Additionally, benefits may be delayed if the employee's medical records aren't supplied to the employer.
What Does an Employee Have To Prove To Win Their Workers' Compensation Claim?
It is the employee's responsibility to prove to a judge that their claim has merit. The employee must prove the following:
On the date of the accident, they were an employee of the employer.
Their employment exposed the worker to harm or disease.
The job caused the incident or made a prior injury worse.
The employee notified their employer about the accident within the time limits. 
The employee was at greater risk of injury than non-employees if everyday movement or activity caused the accident.  
Some occupations and health conditions have special rules. You'll need the guidance of an experienced Waukegan workers' compensation lawyer. 
What Else Can an Injured Employee Do To Get Workers' Compensation?
Filing a lawsuit is another way workers can get workers' comp benefits.  
What Should an Employer Do If an Employee Reports an Injury?
Upon being notified of an injury, an employer must do the following:
Necessary first aid and medical services must be provided
Inform their insurance carrier or workers' comp administrator
In the event the injured worker is out for more than three days because of their injury, an employer must take one of the following actions:

Begin paying the employee temporary disability payments
Proved a written explanation regarding any additional information the employer needs before payments can start
If benefits are denied, provide the worker with a written explanation why
Injured Workers' Compensation Benefits
Illinois workers have a range of benefits available if they're hurt at work. These benefits can potentially cover some of your lost wages and medical costs and even provide permanent disability or vocational rehabilitation.
Benefits available to injured Illinois workers include:
Lost Earnings
Injured workers are entitled to part of their lost earnings if they lose more than three workdays because of their work related injury. This can be up to 66-⅔ % of your weekly wages in Illinois.
If you can still work but have to work fewer hours or take a lower-paying position, you may be able to receive a 2/3% differential between your average weekly wage pre-accident and your current earnings.
Medical Bills
Your employer is required by the Illinois Workers' Compensation Act to pay for reasonable and necessary medical expenses to treat your injury. Equipment, medications, surgery, hospital care, and mental or physical rehabilitation are included. The injured worker is not required to pay a deductible or coinsurance.
Vocational Rehabilitation Benefits
Vocational rehabilitation benefits may be available to workers whose on-the-job injury keeps them from performing their pre-injury job duties. These benefits include job counseling, education, training, and other assistance to keep you in the workforce.
Permanent Total Disability Benefits
Your doctor determines whether you are left permanently impaired and to what extent once you reach maximum medical improvement (MMI). You are permanently and totally disabled if your medical provider determines you cannot perform any work or if you lose the use of both arms, hands, eyes, legs, feet, or any combination of two on this list. Permanent Total Disability Benefits are lifetime benefits.
Permanent Partial Disability Benefits
Permanent Partial Disability is available to those with a permanent injury to a body part and unable to perform some of their pre-accident activities. This may include wage differential benefits, disfigurement benefits, unscheduled awards, and unscheduled loss-of-use awards.
Death Benefits
Finally, you may be able to receive death benefits if you are a qualifying family member of an employee killed at work in Illinois. This may include up to ⅔ of your loved one's average weekly wage up to $500,000 or 25 years – whichever amount is greater. $8,000 in burial benefits also goes to the person who paid for your loved one's funeral.
What Is the Statute of Limitations For Filing a Workers' Compensation Claim in Illinois?
Generally, injured workers have three years from the date of their injury or the date they should have reasonably known of their damage to file for workers' comp benefits.
Call the Waukegan Criminal Defense Attorneys at The Law Offices of Richard S. Kopsick Today
Regardless of how incriminating the case is against you or how dire your situation seems to be, Richard S. Kopsick and his team of skilled Waukegan criminal defense lawyers will work tirelessly to preserve your rights. Kopsick employ's his vast knowledge and legal resources to lessen your charges or otherwise achieve the best possible result at all times. To get in touch with our top Lake County criminal attorney at The Law Offices of Richard S. Kopsick, call 847-623-8700 today.